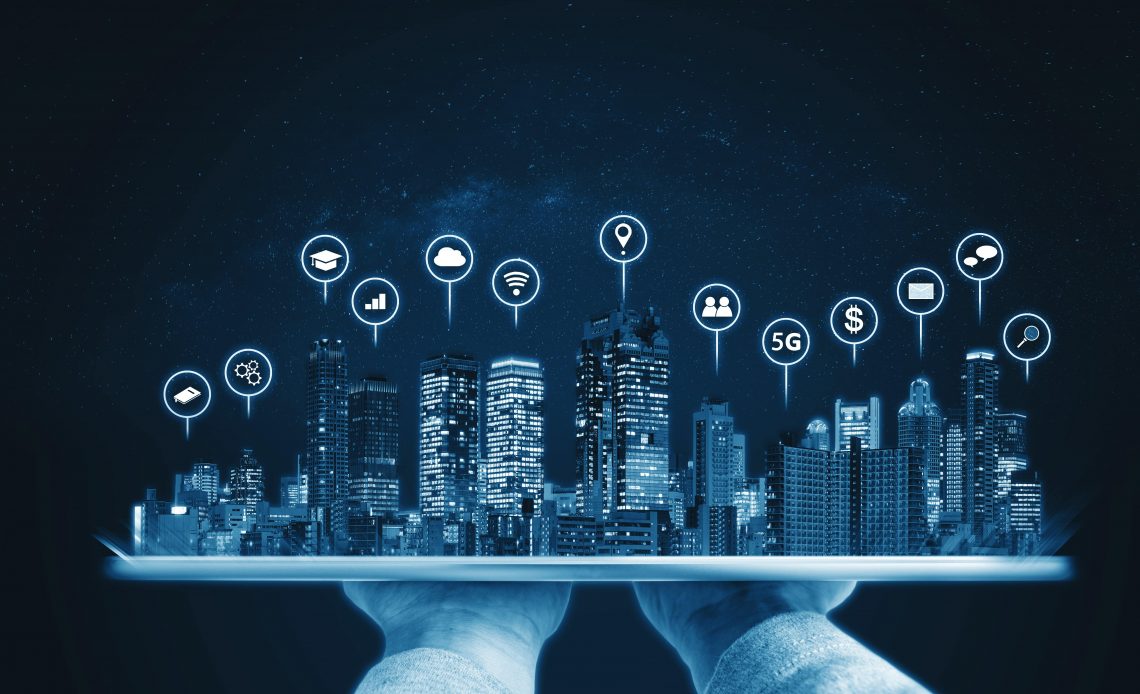 The most common challenge faced by realtors in selling a property is effective storytelling. Real estate agents struggle to explain how a property would look or how the renovations would turn out. Altogether, this leads towards a loss of time, money, and resources for realtors. The good part is, augmented reality is totally revolutionizing the sale and purchase process of the property with compelling visualizations.
AR is redefining the narrative with 3D modeling, virtual site tours, augmented blueprints, and more. Overall, the immersive experiences direct towards saving time and closing deals faster.
How augmented reality can work for you?
Augmented Reality in real estate is turning out to be a growth partner for real estate agencies as more and more realtors are implemented in their workflow to harness their procedures. Being an agency or an independent realtor, you need to implement augmented reality into your business right away. Let's take a look at how augmented reality can work for your agency.
Cost-cutting and Time Saving Solution
One of the prime benefits of implementing AR is that it literally saves you a lot of cash. Ask any realtor about the expense and energy it takes to create digital material like videos, photo albums, brochures, etc. for a single property that is on sale. With augmented reality apps, realtors can easily show 3D models of houses that eliminates the uncertainty factor from a prospect's mind, thus saving both parties a lot of time.
AR Portals, putting the 'Real' in Real Estate
This groundbreaking technology is truly exciting for customers as they can literally experience how the floor plan, furniture, and overall layout of the property feel like. Realtors can offer an immersive experience to prospects through augmented reality portals with a simple AR-powered application. By sitting at home on a sofa, prospects can dwell in a totally immersive environment using their smartphones.
This augmented reality-based marketing will also increase the potential reach of realtors as anyone interested in buying a specific property can experience it from home.
Watch the video below to understand how augmented reality is transforming the real estate business.
Augment the Print Collateral
The augmentation of print collateral is the most fun and exciting part of augmented reality. Marker-based AR simply digitizes the boring piece of paper we call a brochure. Augmented reality can be implemented into flyers, online advertisements, business cards, etc. to provide a unique experience to prospects.
Let's not forget the presentations and billboards part. Agencies can make the printed collateral work in the right way with AR-enabled the experience. It literally changes the perspective and takes the strategy to a whole new level by shifting the boring two-dimensional content and interior designs to a lively three-dimensional life.
Conclusion
Augmented reality based marketing has become an industry standard for realtors and agencies. If you want to drive your profits into the positive spectrum then you should get an AR-based solution for your business. There's not much to worry about, all you need is to come on-board with EvolveAR and start using the amazing augmented reality content creation tool we have to offer.
Moreover, the plans are totally market competitive and come with a dedicated EvolveAR app and an analytics tool. For more information, you can visit our real estate solutions section.