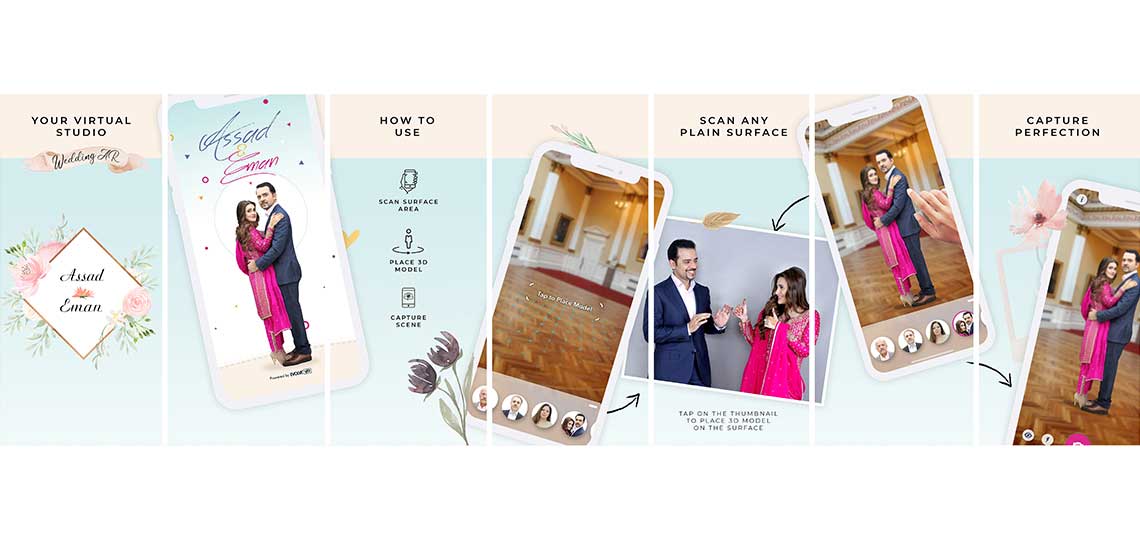 Weddings are a huge thing in Pakistan. It's the day everyone gets together and celebrates the union of two people coming together.
Everyone is happy and waiting for their turn to have a nice picture with the beautiful couple. But, wait… is the line too long and time is limited? Or you weren't able to attend the wedding but definitely want to make it to the wedding album! That is one big challenge! You have made an effort to come to the wedding, but did not even get a chance to get a photo with the couple. EvolveAR has kept all that in mind and come up with a tech-driven, innovative AR solution.
So how does this brilliant piece of technology work? The couple can have their 3D models made on the day of their wedding and send the test code to their relatives, who can then access the features on their smartphones through EvolveAR app. A major wedding problem solved! You will make it to the wedding album and even post your picture with the couple on Instagram!