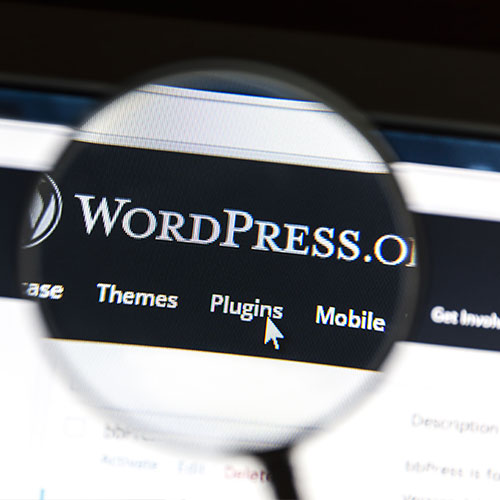 The design and functionality of the WordPress website are associated with the theme used for it. You have to choose an impressive theme for your website which can boost the overall performance of it.
WordPress comes with dozens of free and premium themes that can easily be integrated into your website to set a strong foundation for your website. But there are times when you may find it hard to choose a particular theme that hosts all the features you need for your website. Fortunately, the popularity of this open-source software has given birth to WordPress theme customization. Today, you can get yourself a customized theme designed specifically for your business requisites.
But how do you know whether you need a pre-made theme or a customized theme?
Well, both of them will have their own characteristics. Let us try to have a look at some pros and cons of pre-made and custom themes to help you decide which one to choose.
Pros Of Using A Custom WordPress Theme:
Customized Functionality:
A Custom theme is built exclusively for you in order to fulfill the requirements of your project. This customization makes it possible for you to have the desired functionality and layouts. This is one of the major factors which makes you go for a custom theme.
Originality:
The theme is being created specifically for you which ensures you to have a 100% original and unique product. It won't be available for any other user and you will be the sole user of the theme.
Efficient Code:
A premade theme may have some features you do not require but the code for that will always be there. A custom theme is not bloated with extra code, it is strictly according to your needs. Having an efficient code will increase the performance of your theme. It helps to reduce the load time of your site.
Ease of Use:
A customize theme has custom post types and custom fields while existing themes depend principally on shortcodes or page builders which can be confusing for the new WordPress users. Moreover, the custom theme is designed particularly for your website or blog so it has a simpler admin area created for your convenience.
Cons of Using a Custom WordPress Theme:
Requires more Time:
While going for a custom theme You need to put in a lot of your time to get the things done exactly the way you want. All the customization needs a longer time for execution. Moreover, if you want your website to be ready within a fixed time limit, a customized theme may not be a good choice for you because of its time-consuming tendency.
Higher Cost:
This is one of the biggest disadvantages of a custom theme. The cost of a pre-made premium theme ranges up to a maximum of a few hundred dollars whereas a custom theme may cost you in thousands of dollars. A custom theme requires a lot of effort and for this reason, you have to hire a dedicated developer or a company, which makes it a costly affair. A custom theme development includes a long process of design, development, testing, redesigning after your reviews, and much more. As the theme will be developed specifically for you so only you have to bear the entire cost for the process. If you are concerned about the investment in your online presence, then a custom made theme should not be your choice at all.
Scope of Flexibility:
A custom theme is developed for your exact needs if you have not requested something it won't be there on the theme. Consider you want to add a blog or some other feature, you have to again turn up to your developer as you have not requested that feature while the development phase. This is going to consume additional time and money. It doesn't mean a custom theme is not flexible, but you have to be very attentive and proactive for that.
Pros of a Premade Theme:
Cost Effective:
A premade theme is a very cost-effective option for you. Normally you can buy a pre-made theme for less than 100 dollars which is significantly less than a custom theme.
Saves a Lot of time:
An existing theme can save a lot of time for you. You don't have any need to waste time in heavy discussions like in the case of a custom theme. A premade theme has already gone through the development process and does not require any further revision rounds or QA sessions like a custom theme.
Flexibility:
A pre-made theme is not built according to the needs of a particular user. It is developed in order to cater to the general requirements of a number of users, that is why it is loaded with as many features as it can hold without hampering its performance. You can always use some of these features when required. A well designed pre-made theme has built-in flexibility so that you can tweak it according to your needs.
Cons of a Pre-Made Theme:
Excess Of Code:
A pre-made theme is loaded with features so that, it can be more and more useful for everyone using it. This makes these themes highly bloated with code. There may be many features your site have nothing to do with, and so the extra code for those features is a waste for you.
Theme Lock In:
A number of existing themes execute their designs or different parts with things like shortcodes. This makes it considerably hard to change themes as every theme has a different way of executing its pieces. In the event that you change to a theme that performs in an unexpected way, your pages will be covered with shortcode markup and design will be filled with untidy layouts. It's seldom a smooth procedure to choose pre-made themes again and again for the same reason.
Loss of Uniqueness:
The pre-made theme you are using will be used by a number of other users as well. It will make your website look like so many other websites on the internet. It will refrain your site to have a unique and original look.
Over To You:
Your Website is an important asset for you, and you have to be very careful about its design since it's the first thing that your visitors will see. No one can know the purpose of your website better than you. Only you have the exact idea of your requirements. So you need to choose a theme very wisely. Be it a pre-made theme or a Customized one, you have to consider all the important factors before making a final call.
After all, it is your testing and your needs which will justify the choice of one versus another.