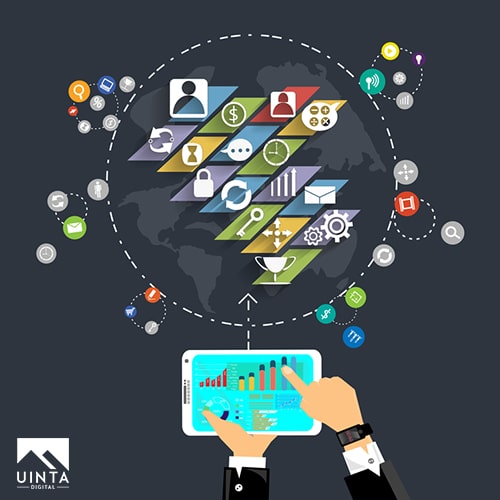 As we entered in 2020, digital media marketing is about to revolutionize drastically. Digital media market has generated a buzz in the global marketplace. The entire business sphere is converging on covering the giant hunk of new latent customers through advanced technology and premeditated planning.
Fortunately, through digital marketing, we just shifted ourselves from billboards and signboards advertising to online digital media marketing platforms. It's worthy to admit that digital and analytical marketing is an appropriate methodology to go with. To uphold the discussion onward, here we came up with digital media marketing trends that are frequently changing with technology.
Through groundbreaking methodologies toward technology, the market persons bash to bring up their trade-in top search engine outcomes. And definitely, the major part of digital media marketing is to create it laid-back for the clients. So, here are a few trends that will surely help to look forward to 2020. That sounds great!
Live Video Streaming
Live video streaming is a feature that getting in trend nowadays. People like to watch videos more than pictures and written content. So, by considering their interest most of the businesses decided to create videos in order to expand their products and services. If we look back to 2018, video streaming became a leading marketing tool through social media sites and Vlogs.
It's a fact that we can't deny the value of videos in order to endorse the legitimacy and transparency of business in a better way. The live video streaming consists of behind the business scenes, tutorials, and short informational stories that a business can add to its marketing strategies in 2020.
Content as USP
In past years, it had been noticed that authenticity of a business can be tested upon user-arranged content and it considers as a Unique Selling Policy. Content can be in the form of social media posts, blogs, reviews, and similar material.
The increasing mandate for high-quality content quiet overcomes in the target marketplace. Yes, we can say that the quality and readability of content influences the readers and convert them into trusted clients for the long-term.
Artificial Intelligence Chatbot
Chatbots are basically used to replace the customer service representatives in global digital media marketing. Chatbots are centered on AI and more adept in answering the client's queries. In 2020, hopefully, we wait to see more brands utilizing the chatbots and these AI based chatbots are the best source to assist the clients by providing the required information.
There are enormous perks to be expanded in term of enhancing competency, dropping the costs, and especially eliminating the manual work from repetitive jobs.
Influencer Marketing
The term influencer marketing has been around for many years. People definitely love their favorite celebrities and follow them. They notice what they do or say and it's an appropriate strategy that a brand should use influencers to get effective marketing. So, now many brands are focusing to promote their products and services by partnering with social media influencers and they are supposed to generate content that supports the relevant business.
Influencers are considered as an effective marketing tool that helps a brand to attract customers. These influencers might be celebrities, widespread Instagram accounts, and YouTube channels having millions of subscribers. Influencers assist a business to promote its products and services worldwide.
2020 is going to be about higher quality client experience along with personalization, mechanization, and AI-based technology. In order to enhance adaptations for coming up years, we'll require to get a strong grip on generating customs, informal content that probably includes audios and video-based content, and spread it among an intended group of audience. However, to be successful within digital marketing has a lot to do with adopting innovative tools, methodologies, and tactics. As far as technology upgrades, it is imperative to keep in mind that we also need to upgrade our practical understating in order to develop superior marketing strategies.
Audience look for a brand that they can completely interrelate with at an instant's notice. Social media platforms and AI-based chatbots are the best sources to attract customers. If a brand focus on producing and modifying marketing strategies all the way into 2020 and beyond, that will obtain more chances to go toward success with no end in sight. Through digital marketing strategies, a brand is able to maintain its continued growth for the long term.
Share your experience or stories in the comments below!