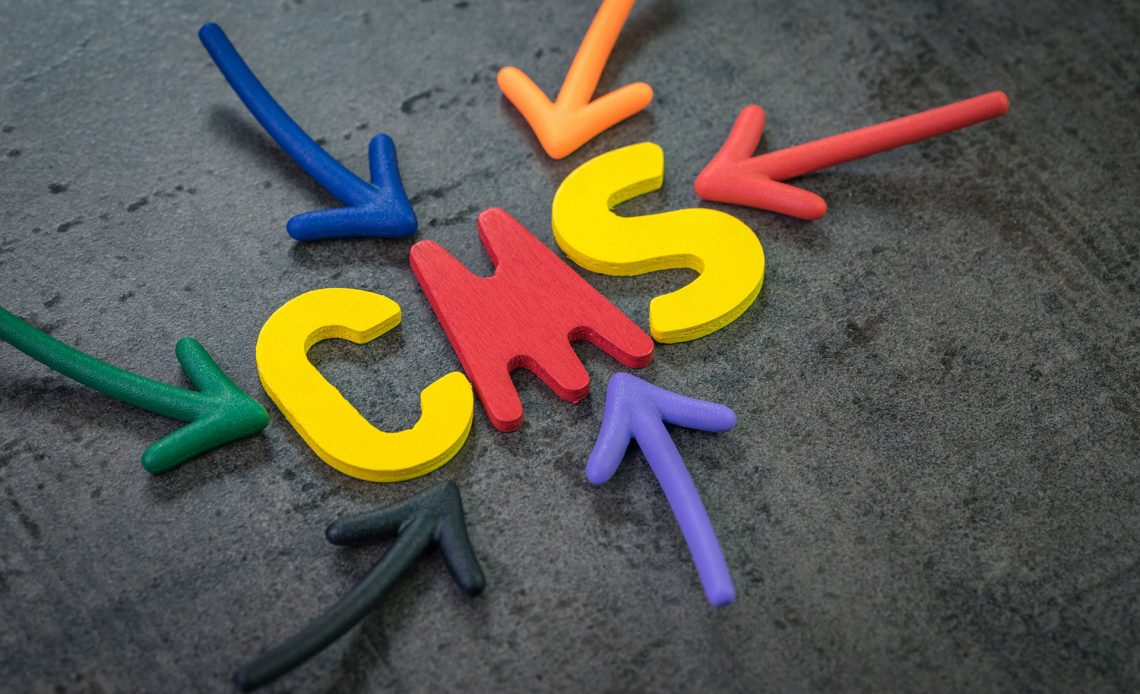 A Content Management System commonly referred to as CMS is a tool or software designed to create, manage, edit, and publish digital content on the internet. What if I told you that you can create and manage digital content i.e., websites without much technical knowledge and losing a big chunk of your saving! Yes, this is all possible with the smart use of a CMS.
I am going to take you alongside and we're going to take a look at what exactly a CMS is, what the pros and cons are, and which one will be suitable for your business!
CMS, What is it?
A CMS probably takes care of the most hectic job of web development that is 'CODING'. It almost blurs the line where one needs to code the back-end of a website. A content management system allows multiple users to create and manage the data, design, and all other contents of a website without any technical difficulties. With the use of control panel (CPanel), a CMS lets businesses create, publish, edit & archive content, and then distribute such content quickly and efficiently.
Businesses can readily create and publish desired content through a CMS and publish it on their website. The content can be anything from landing pages to blogs and product promotions and much more. The performance of one's website, i.e., analytics can also be viewed and reported through a CMS. One of the major benefits is that you can set permission levels and hide the desired settings and options at the editor/employee level.
Small Businesses Need To Know About CMS
Online presence counts for almost 70% of the overall success rate of a small business. Online shopping and product buying experience have evolved so much in the last 4 to 5 years that a strong website/selling portal is a must-have for businesses ranging from small to medium scale. If you need any assistance or want us to develop your small business website at super competitive rates then simply drop a message here. I just want to mention one more thing here, a CMS based website will simply allow you to market your product to a global audience without spending a fortune on advertising plus, you will be able to save a lot of expense of opening a traditional brick and mortar store.
A website is important to stay in the game and remain competitive. All of these benefits are the perks of simply going digital with a strong, pleasant ad user-friendly website. It is no surprise that research shows massive growth in small businesses opting for a website and investing in digital marketing.
I know, not everyone is comfortable with technology. Some small business owners would still rely on traditional trading methods but to confront the need for easiness, a CMS allows you to easily manage and add content in a few drag-and-drop steps. We at Radius provide the best-in-class web app development service in UAE, and we are on-board with you in each step from designing to development of your website in an easy and cost-effective way. I had to mention that because we won't leave you like the rest once the project is complete. Cutting it short, a small business with a tight budget to invest in digital marketing can compete for the big fish with smart digital marketing strategy, sale funnels, and a perfectly adequate website.
Benefits of a CMS
So, the list of benefits of using a CMS has numerous entries but the major ones are the cost-effectivity and the easiness to use the system. These are probably the most valued pros of using a content management system. You can effectively streamline your product catalogs, update content, and customize the design and feel of your website within few minutes.
With the readily available customizations, the maintenance cost almost draws back to zero, as you don't have to rely on web developers to update and make changes in the content from the back-end of the website.
A CMS based website is quite easy to optimize, the website and content become mobile-friendly and performs really well on search engines.
All these dynamics and benefits of a CMS can truly elevate your digital marketing efforts, make you reach the desired audience, convert prospects into leads, and improve sales to increase your bottom line.
If you're looking for an effective website development service then simply contact Radius Digital and we will take care of the rest.
What Type of CMS will Suit your Small Business?
Just like almost anything digital, the CMS also has two types i.e., free and a paid version, and in this case, we have open-source platforms and paid/proprietary platforms.
When we say open-source CMS, the first platform that brings our mind is WordPress. It is the most commonly used content management system worldwide. Other major open-source CMS includes Joomla and Drupal. All of these platforms are super customizable with millions of plugins and themes developed for each one of them. One can easily set up the look and feel of a business website with free or paid themes, plugins, and add-ons.
People are attracted to open-source CMS because these platforms are affordable and they are updated on a regular basis. The security risk is, however, one of the major cons of using an open-source CMS. The risk of hacking or the Trojan attack continues to be an unrelenting concern of these CMS.
On the other hand, proprietary CMS platforms are tailor-made to meet the individual needs of a business. The come with a license fee and therefore, hard to afford for emerging small businesses.
So, what type of CMS you should use for your small business? The answer lies simply in these two questions. If you can afford proprietary CMS then go for one because they are not prone to security risks and the can be custom made according to your business requirements. Secondly, it totally depends on your marketing budget. If you can maintain your small business website all by yourself then you can simply opt for an open-source platform or hire a digital marketing agency for a small maintenance fee.
If you want to improve the online presence and boost the sales figures of your business then simply contact us and we will happily create a perfect, demand-oriented website for your small business and that too for a low cost.