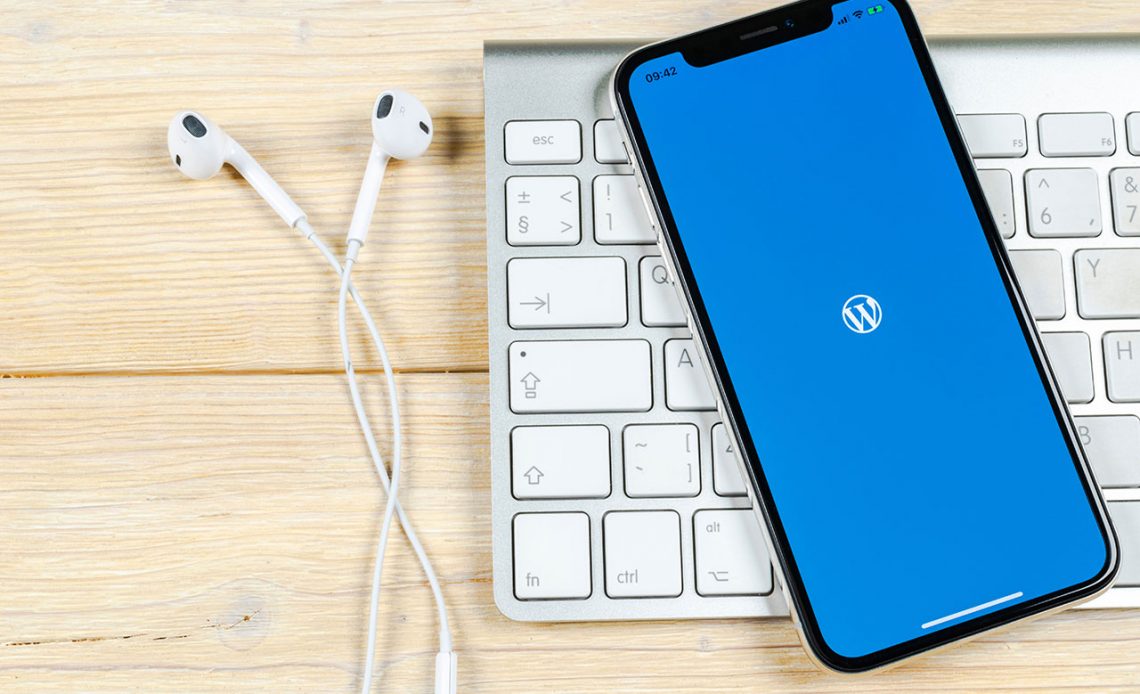 If you have a solid product or service website, it's usually a good idea to also have a blog that complements your website. All you have to do is to find the perfect fit for your blog; the right platform and create a blog that speaks the language of your brand or service. It has to be interesting and way more informative then the usual fluff we find on the internet, otherwise no one's going to land on your blog post. Of course, before all of this, you have to choose a platform to set up your blog. Yes, a CMS with user-friendly customization and content editing, i.e., WordPress, the obvious choice. This is an unrealistically easy tool that lets anyone create a blog, regardless of their skillset and IT knowledge.
At its origin in 2003, WordPress was just a blog-focus platform – now it is the largest CMS with millions of custom plug-ins developed. Powering over 39% of all internet websites February of 2020, WordPress is an established leader in the CMS market. When it comes to building your website using a CMS, we are highly likely to recommend WordPress. I am going to run through the major benefits and drawbacks of WordPress, to help you determine if you should join those who are already using this platform.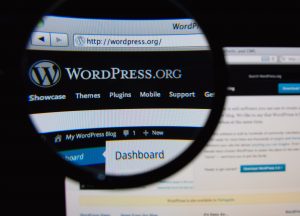 PROS OF CHOOSING WORDPRESS
User-Friendly CMS
WordPress is a strong, robust content management system because of its origin focused on blogging. The system offers easy to adapt admin navigation long with predefined roles like editor, moderator, etc. Admins can easily edit pages and organize/update content without any technical management knowledge.
Open-Source
Thousands of themes and plugins have been developed for the platform, developers are able to openly share code online, which makes it quite easy to understand and create your desired feature-rich website. It also reduces the time and cost of development as anyone can benefit from the source code.
Using this type of platform is also valuable in case of working with a 3rd party agency to develop your WP website. You won't be stuck working with proprietary software that only ahs a handy support staff with a limited team of developers. A community of WordPress developers is out there that have the ability to support you if you ever get stuck.
Plugins
There are over 61,000 mostly free and paid plugins available to WordPress users. These plugins enhance your WordPress site capabilities and let you customize your site the way you like it. If you want a specific functionality on your site, chances are there's already a plugin for it.
SEO
SEO is the most important factor in ranking your website in SERP. Usually, WordPress sites perform really well and get the job done. There are a bunch of free/paid SEO plugins available to help in optimizing your content, Meta & header tags, keywords focus, and much more! Our plugin of choice here at RadiusDigital is Yoast SEO. Having access to magical plugins like Yoast means each WordPress site is going to be SEO friendly with few tweaks. I can't remember a better platform than WordPress when it comes to SEO optimization.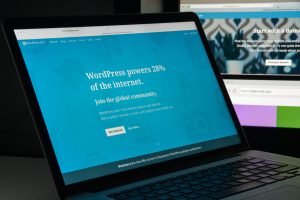 NOW, WHY WORDPRESS ISN'T ALWAYS THE BEST OPTION
P.S. 'THE CONS'
Vulnerability
WordPress is open-source, so yes, it is prone to potential hackers. To minimize this risk, again, it is always good to know what you are installing in your WP site. You have to be careful while choosing the desired plugin, it may be infected with a virus. It can be a malware and might hurt your site. Always assess the quality of a plugin and install it with care.
Customization
Customization usually means expense. Well, not here. WP is a flexible tool unlike many of its competitors like Drupal and Joomla. However, you have to b of sound knowledge if you want to truly customize your core WordPress functionality. Updating it yourself might break up some of the functionality and if you do not have the best practices involved when designing the site, this can become an issue.
Speed
Loading up your site with gibberish plugins drastically reduces the overall performance and speed of your website. A lot of plugins have unnecessary code and this leads towards decreasing the speed of the site and cause slow load times. Prior WordPress experience is compulsory otherwise; it can be hard to understand what code you really need for the plugin to perform right. Again, this is something an agency like Radius Digital can help you navigate!
The CONCLUSION
With all these factors considered, we will always recommend you at least consult with a WordPress expert agency when building out a website. Many of the cons listed above can be cleared away with the right person and/or agency handling your website.
If you are interested in learning more about Radius Digital, please contact us today! We offer WordPress hosting, support, customizations, plugin development, complete redesigns, and partial website refreshes.